Muscadine Creek Creamery
Regular price
$8.00
Sale price
$8.00
Unit price
per
Sale
Sold out
Don't get me wrong, I love love love my bar soap, but sometimes you just need instant foam at the sink so you can wash and go. Introducing our foaming goat milk soap! perfect for hard working folks who appreciate convenience but never compromise on their soap.
Our handcrafted goat milk soap is made in small batches, using the milk from my own herd of dairy goats. Our soaps are packed with creamy goat milk, luxurious butters, and skin loving oils.
Goat milk products are gentle enough for those with dry or sensitive skin of all ages. If you've ever used products made with real goat milk then you know the powerful beneficial properties it brings to the skin.
INGREDIENTS: GOAT MILK, DISTILLED WATER, GERMALL PLUS, OLIVE OIL, RICE BRAN OIL, COCONUT OIL, SHEA BUTTER, GLYCERIN, FRAGRANCE OIL, COLORANT
Share
View full details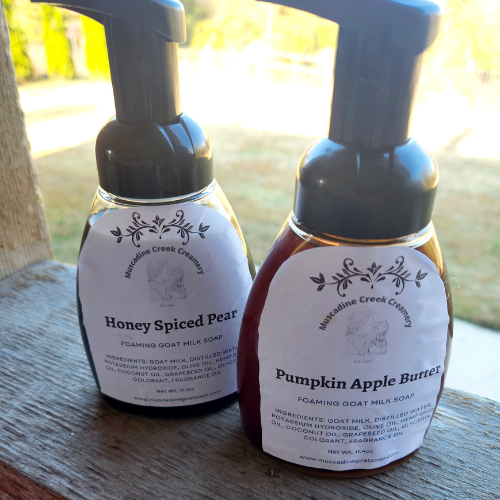 Love the foam soaps
Don't get me wrong your bar soap scare wonderful, smell delightful and care so pretty but I just prefer a liquid soap and these both smell so good and make my hands soft too. Love these and hope in the future you expand this collection.. maybe body washes too 🤞❤️🤗
Yay!! Thank you so much!! I will be expanding VERY soon!
Add a title to introduce your product's features
Highlights

Every small soap batch is created in my soap studio in Alabama and every soap is shrink-wrapped and labeled. we take great pride in crafting our Artisan bars and each and every bar is made with love.
Additional Information

Our soaps are NOT tear free, why? All natural soaps can sting the eyes due to the mildly alkaline PH levels, we ask that you keep your eyes closed when washing yours or your loved ones face. The good thing about Natural soap is if it gets in your eyes our bodies natural mechansim will produce tears and wash out the soap.

Why can't we make our soaps "Tear-Free"? We can, but we choose not too, because then it will no longer be considered "All-Natural". These synthetic additives can damage the skin in a variety of ways, by stripping the skin of its natural fatty acids, causing allergic reactions and more!

**

Regulations set forth by the FDA prohibit bath and body companies from making health related claims about beauty products including handmade soaps. The descriptions of my products apply to the ingredients used in each bar. I am not a healthcare professional and do not claim that the use of my products may have an effect or treatment on any pre-exsisting health conditions.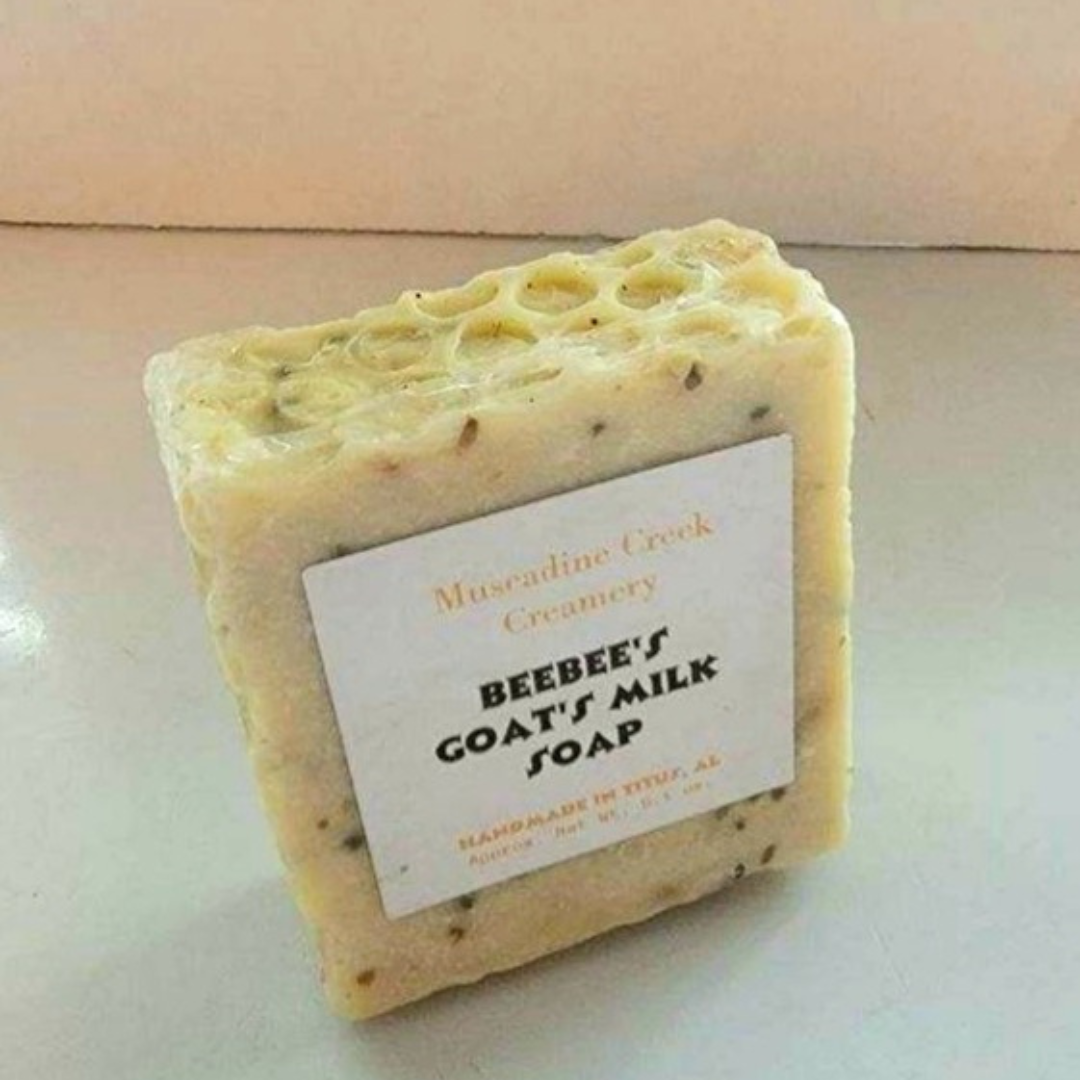 You might like:
Beebe's Soap! My most popular bar, because of all the skin loving ingredients, it is a great choice for sensitive skin!
Shop now